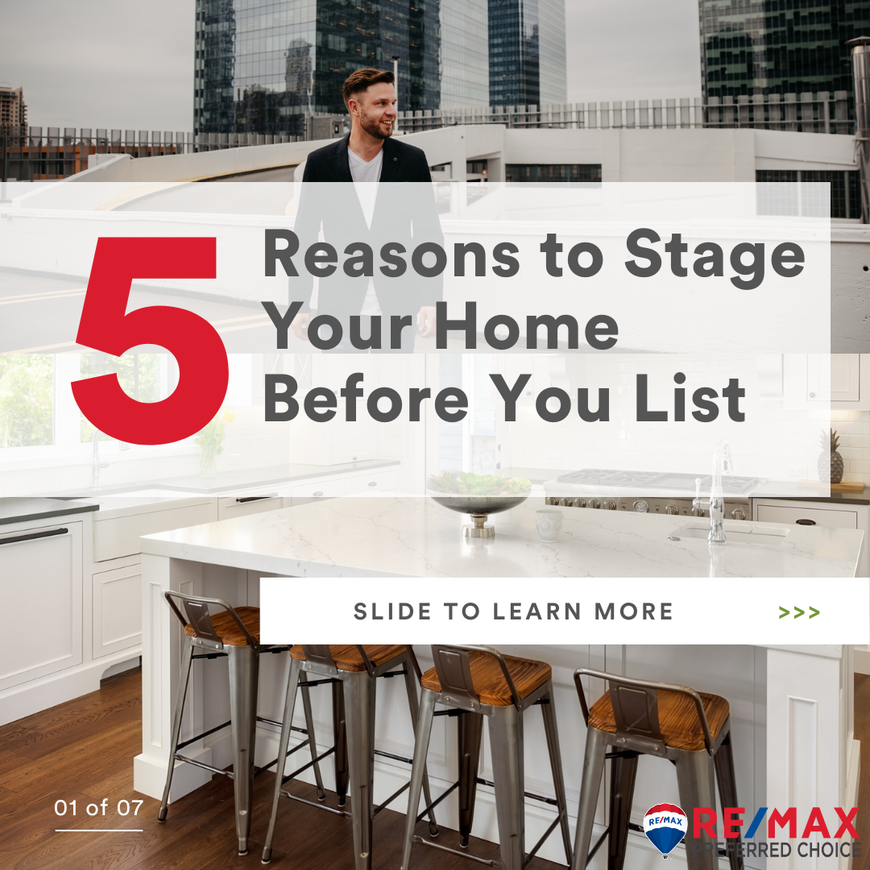 1. First impressions are lasting. When a buyer walks into your staged home they can see what spaces have to offer and will tend to remember it more after the showing.
2. Staged homes tend to sell faster. Typically, a staged home versus a vacant home will sell faster.
3. Higher potential sale price. Studies show that well staged homes will yield a higher sale price.
4. Staging is easier than you think. You can spend a lot on staging and this can go a long way, but you can also use your own furniture and through a staging consultation you may be surprised at how much better it will look.
5. Helps buyers visualize your home and their home. Instead of a crowded cluttered room, a well staged home can help a buyer visualize their furniture in your home and at a very least get an idea of how the room should look when they move in.
As always, any questions or for your free consultation, send me a message!
Adam Wilson
RE/MAX Preferred Choice
adamwilson@remax.net
780-887-2162