Are you wondering what the code is for a bedroom window? In order for a bedroom to be classified as a bedroom it must meet certain requirements. Many older homes may have windows that were code at the time, but if you are making changes to the home, adding a basement/secondary suit you need to ensure that the bedroom meets the current Alberta Building Code of 2014. I will try to make this as simple to understand as possible, but if you have any questions please send me a message and I can clarify and send you the building code document related to bedroom windows.
If the room is to be used as a bedroom, it needs to meet the following requirements:
1) If the bedroom has a sprinkler in it, you do not need to have a window for egress or a door to the outside.
2) If no sprinkler system is present, but there is a door that leads directly to the outside, this is also acceptable.
3) If no sprinkler system or door to the outside, you must have a window that meets the following requirements:
- The window must have an overall opening area of 543 square inches. 
- There can be no measurement of the window that is less than 15". Of course, if both measurements are 15" x 15" this does not meet the 543 square inch opening requirement.
- If the height is 15" then the width would have to be at a minimum 36.25". 
- If it is a basement window, the measurement from the window to the window well has to be a minimum of approximately 30" (760 mm).
- If there are bars or covers surrounding the window or window well, they must not require a key, tools or special knowledge to exit the window. 
- If the window opens to the outside, it must not restrict the exit and reduce the 30" clearance needed for the window well.
See the diagram below for further clarification!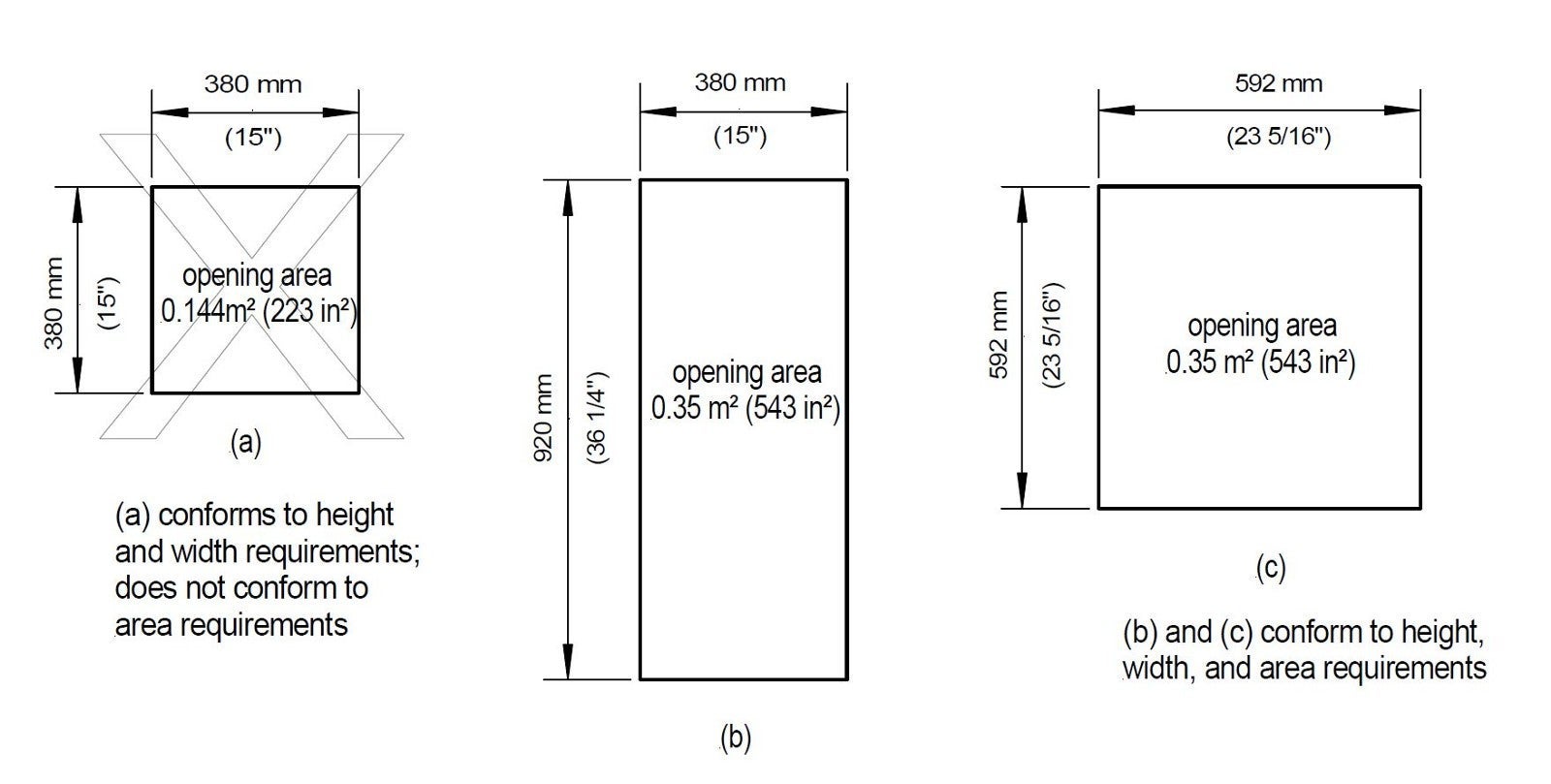 Adam Wilson
RE/MAX Real Estate
780-887-2162 | adamwilson@remax.net
Dedicated To Move You.
#windowwell #egress #basementwindow #window #windowsize #secondarysuite #suite #basementsuite #edmonton #yeg #yegre #sprucegrove #stonyplain #parklandcounty #alberta #albertabuildingcode #buildingcode