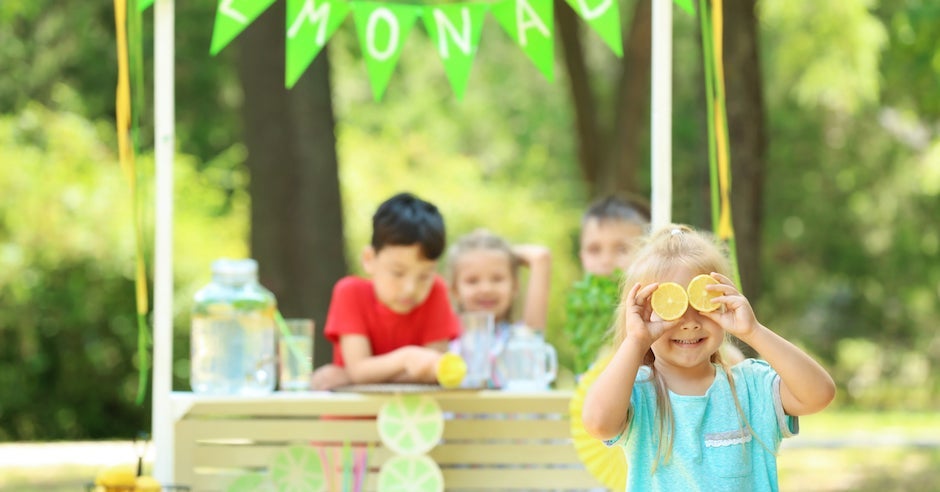 We're half-way through the summer holidays and the kids are starting to get antsy. You've done the camps. You've done the theme parks. You've spend oodles of money trying to keep them occupied. So, now what? Here are six easy and cost-efficient ways to keep the kiddies occupied until back-to-school seasons rolls around again!
Summer is flying by – perhaps a little too quickly! Make sure you have a plan so you can do everything that's still on your list before Labour Day rolls around. This will also make it easier for you to make concrete plans you will stick to on those lazy, hazy days of summer.
How many times have you explored your own neighbourhood? Chances are there are plenty of things to see and do that you haven't discovered yet. If you're planning on making a move to a new neighbourhood come fall, this is a great time to take the kids and help them get a head start on adjusting to their new surroundings.
3. Paint a chalkboard wall
Do you worry about little fingers expressing their creativity on the walls of your home? Give them a space to let their creative juices flow by easily creating a DIY Chalkboard wall like the one 
here.
Getting involved in your community is not only a fun activity, but is a great learning lesson while school is out. Pick a charity or community event that your family is passionate about, and host a lemonade stand with proceeds benefiting your favourite charitable organization. 
Here
 is one example of how RE/MAX agents get involved in their community!
Whether at a cottage in a 
popular cottage destination
 or just enjoying time at home, there is very little that can compete with family time around the campfire. Make sure you are prepared with your favourite campfire stories, and of course S'mores!
There's no better time than the present to do some gardening. As a family, research the best types of flowers to plant in your location and building type, and start a garden that the kids can continue to care for as the summer winds down to a close. BONUS: A great garden can also boost your home's curb appeal! Click 
here
 for some more curb appeal tips to tackle this summer.
Don't let the warm weather and sunny days pass you by without taking time to enjoy them. These tips are all you need to make summer-time memories that will keep you warm all winter long!
#summer #kidfriendly #kidfriendlyactivities #activities #backyard #garden #campfire #lemonadestande #chalkboardwall #hike #edmonton #yeg #yegre #sprucegrove #stonyplain #parklandcounty #triarea #triregion #realestate #wilsonyegre #remax