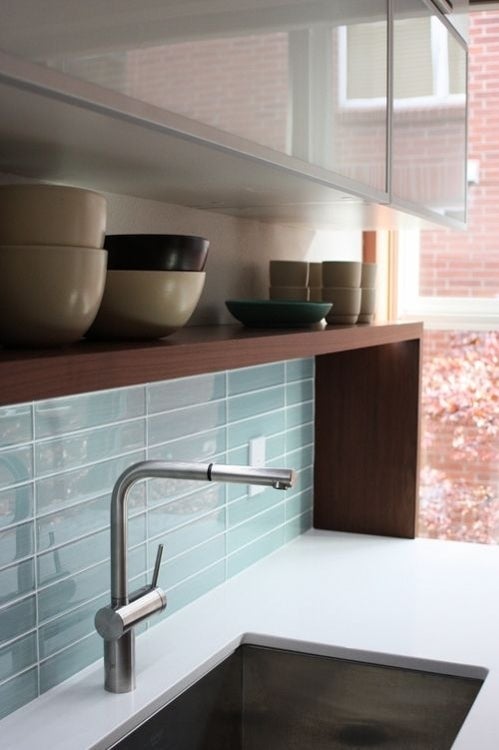 You are thinking that you are almost ready to sell, but what are some easy and cost effective ways to do a little updating without breaking the bank? Here are just a few ways in the Kitchen to do just that!
Depending on how battered and bruised your counters are this may be a great way to change the entire look of you kitchen. Also dependent on what style you like, you can do this fairly cost effectively.
Not only does this change the look drastically, it is a very small cost. In addition to painting, you may also want to change out the handles to a newer trendy look!
Obviously, replacing all the appliances would be fairly steep on the wallet, but even changing out one that is outdated or isn't functioning properly can also help pay dividends when buyers are looking at your home. Even putting in a new tap would be great!
Maybe your flooring is outdated and looks like something out of the '70's. You don't have to break the bank to lay down a new floor to increase the appeal of the kitchen.
A fresh coat of paint does wonders! Not only in the kitchen, but anywhere in the house that could use a face lift. Relatively inexpensive, or if you have a steady hand, maybe you could do this one on your own. 
If you cabinet doors are in really rough shape, a paint job might only put a band-aid on the issue. Replacing them would create a much different look.
Again, this is an inexpensive way to do a little updating!
If you thought this was helpful, feel free to share or ask me for more tips on updating your home when you are on a budget.